As promised over at my original FB post, here's how we came up with our Gogo Tomago cosplay image. 
While doing our research on Gogo, we stumbled up a peg we thought would be awesome to do:
After some consultation with Jay (Riot Inc.) he got inspired from the last scenes in the movie where the characters were going around the city. We froze some frames, particularly of Gogo's and thought of wrapping our concept around that moment. 
The original setting was in the evening, but we thought of making it twilight in our version just to add a bit more color into the scene. Dramatic clouds are always… well.. dramatic. LOL. 
These were some of the raw images taken:
Image #21
Image 21 of 40 was the selected base image. All the rest of the takes were used as material to augment whatever body part we needed for the initial composition. We never bothered having Alodia put on the full regalia of the costume since it wouldn't be used in post-production anyway. It was more important for us to preserve the arms rather having those covered with spinners or else we wouldn't have any digital assets of the arms to work with. 
As for lighting, I wanted to do a brightly-lit image with soft highlights on the side. Hence, all the lights were attached with soft boxes. We can have our usual sharp-shadow super hero look since animated movies like these look very "friendly" and have softer impact on the eyes. 
The first phase of post-production was with Mooo Digital. They handled composition and clean-up work on the images we chucked out from the shoot. 
After coming up with Alodia's body composition, this image was then given to Riot Inc. to build the elements around. The spinners and helmet were also generated in post to give more freedom their placement around Alodia. 
We looked at quite a number of concept art done for the movie to get the look and feel of the CG imaging and initial placement.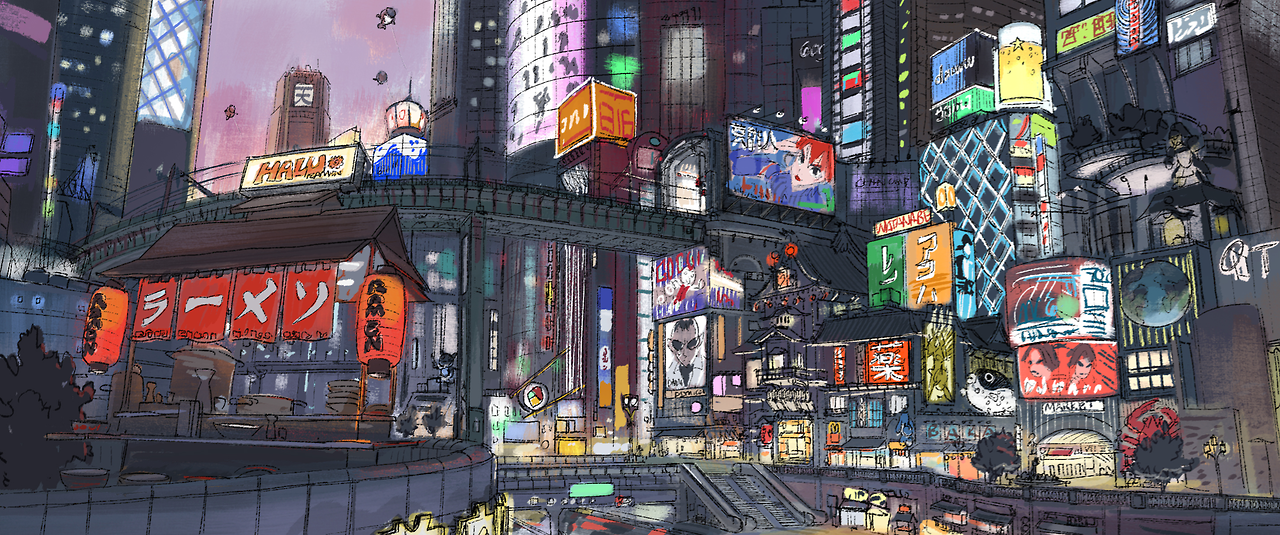 Riot rendered the background elements, some of the armor and spinners. It was almost ready off the bat when Riot turned it back over to us. Usually, it would've gone through Mooo Digital one more time for blending and cleanup. Riot did such a good job, that additional step wasn't necessary anymore. I handled some of the last-mile blending / blurring and clean-ups. 
The production team for this shoot.
Make-up: Ara Fernando

Styling: Hannah Kim

Costume / Props Production: Lyron Aquino

Art Direction: Raffy Tesoro

CG Imaging: Riot Inc.

Digital Imaging: Mooo Digital Production / Riot Inc. / Jay Tablante

Model: Alodia Gosiengfiao

Special Thanks to Penthouse Studios
Now for some behind the scenes photos.
Ara Fernando is Alodia's go-to make-up artist for most cosplay shoots. Ara is also into theater acting, which is a big advantage when it comes to creatives, experience and especially time. Ara could chuck out a girl in and out of the "salon" in less than hour when pressed to perform. But for this afternoon, it was a pretty relaxed shoot. 
Hannah, our resident stylist helped out putting Alodia in the costume. She can't help it but have fun with the costume herself.
For all of our cosplay shoots, we only aim for one pose and would do little variations of such to provide material for post production to work on. 
The guy on the left of Alodia is Raffy, our production designer. When not building sets for shoots, he does everything else in between… like showing Alodia the pose, and literally lifting her up every now and then. You would see that when we finish our Attack on Titan shot. 
This shoot didn't take much time since Alodia got the pose down pat. She is such a darling to work with.